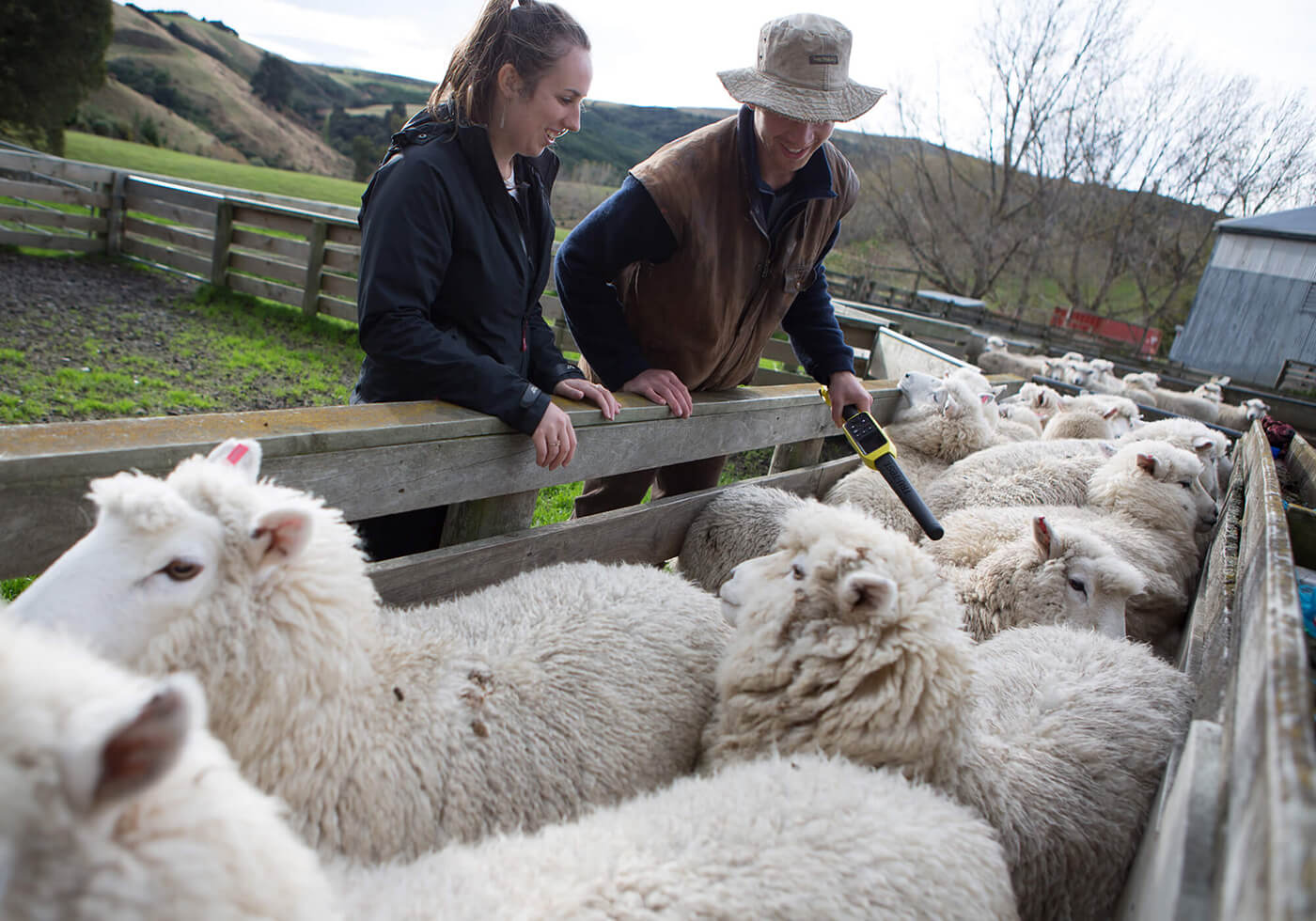 "At Twin Farm Genetics, we have successfully used Ani-Mate in our TEFRom and Suftex studs for over 10 years. Using ram hoggets over ewe hoggets shortens the generation interval and Ani-Mate minimises the problem of relatedness. It doesn't replace good stockmanship but it sure makes single sire mating a lot easier which has contributed to our Studs success."
- Andrew, Katherine, Russell and Pam Welsh (Twin Farm Genetics)
Dtreo, Gemview and AniMate are our flagship genetic data and analysis platforms. They have been utilised around the world for data capture, analysis and to generate reports for genetics and breeding needs, be it plant/animal monitoring, assessing quality, or accelerating genetic gains with breeding data.

Dtreo
AbacusBio's Dtreo database system means you can have an animal recording program built your way. Our clever team of software developers and genetic evaluation experts have taken the hard yards out of designing a data system for animal performance recording. After decades of working with animal data for genetic evaluation, we know what works and what doesn't. The basics of your Dtreo database are just sitting just waiting for you to add the finishing touches.

Gemnetics
Gemnetics provides online database software that puts your breeding, trial and genomics data, pedigrees, and breeding values at your fingertips, allowing you to make better and more timely decisions. You can interrogate data in many ways, such as identify where specific genetic entities are planted, and extract data ready for a wide range of analyses. You can also track breeding and production stock in the breeding archive, laboratory, and nursery, with up to date inventories instantly available.

Ani-Mate
AbacusBio's Ani-Mate service can analyse your animal records directly from your performance recording database (e.g. SIL, Breedplan, Deer Select etc). All you need to do is choose the sires and verify the available dams for the coming season. Then, sit back and let our scientists and mathematicians work out the best mating groups to meet your goals. If you need some extra help with your goals then our breeding objective specialists are at your service.