You're in great company
We've helped agricultural industry organizations evaluate new plant varieties to improve food security.
Run experiments in environmental genetics to help the dairy sector conform to environmental standards.
And developed new selection indices for ag businesses as well as breeding organizations.
If you've ever wondered how to use computation to optimize your economic performance…
If your breeding objectives are ineffective or outdated and you're faced with having to prioritize new genetic traits…
If you're curious to experience first-hand how science and technology can help you produce more nutritious, healthy food…
… then we'd love to invite you to a free 30-minute introduction meeting and take the first steps to overcoming your challenge
Based on your time zone, you'll get to speak with a team member who's got a great overview of your industry.
They'll answer your questions and find out everything they need to know to put you in touch with the specialist who's the best fit for you.
So you can clarify the scope of a potential project with the right expert. And make sure your time and budget are well spent.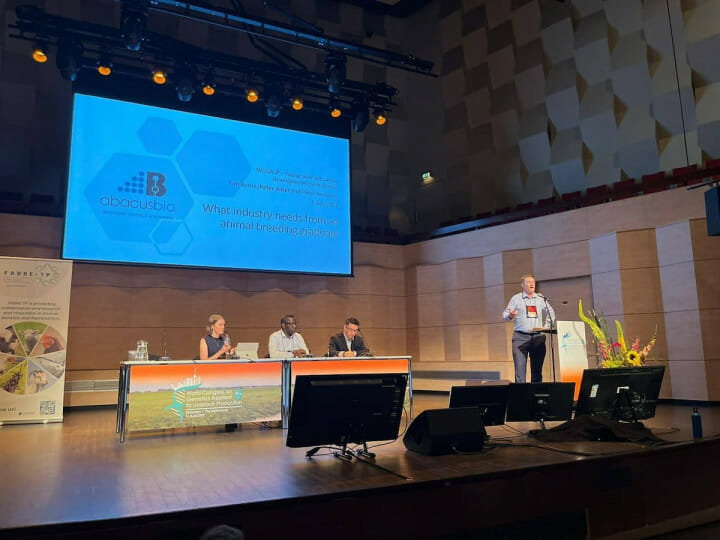 Dr. Peter Amer speaking about the benefits of nurturing young scientists to become genetics professionals at World Congress for Genetics Applied in Livestock Production (WCGALP) 2022