FOR ORGANIZATIONS THAT WANT TO DO MORE WITH THEIR DATA:
Agribusiness consulting from farm to cloud
You work on complex issues affecting the entire industry, even the world. How will we sustainably feed a growing population? How will you rise to the changes in consumer demand? How will you protect the environment? And how can you achieve all this without relying on (grant) funding forever?
Many organizations lack internal capacity in genetics, data science, and agronomics. Making your job feel like it's beyond what's humanly possible.
With our Strategy + Production + Value Chain Consulting, you get the scientific perspective you need. So you can make sense of the data you collect. And chart your path into the future.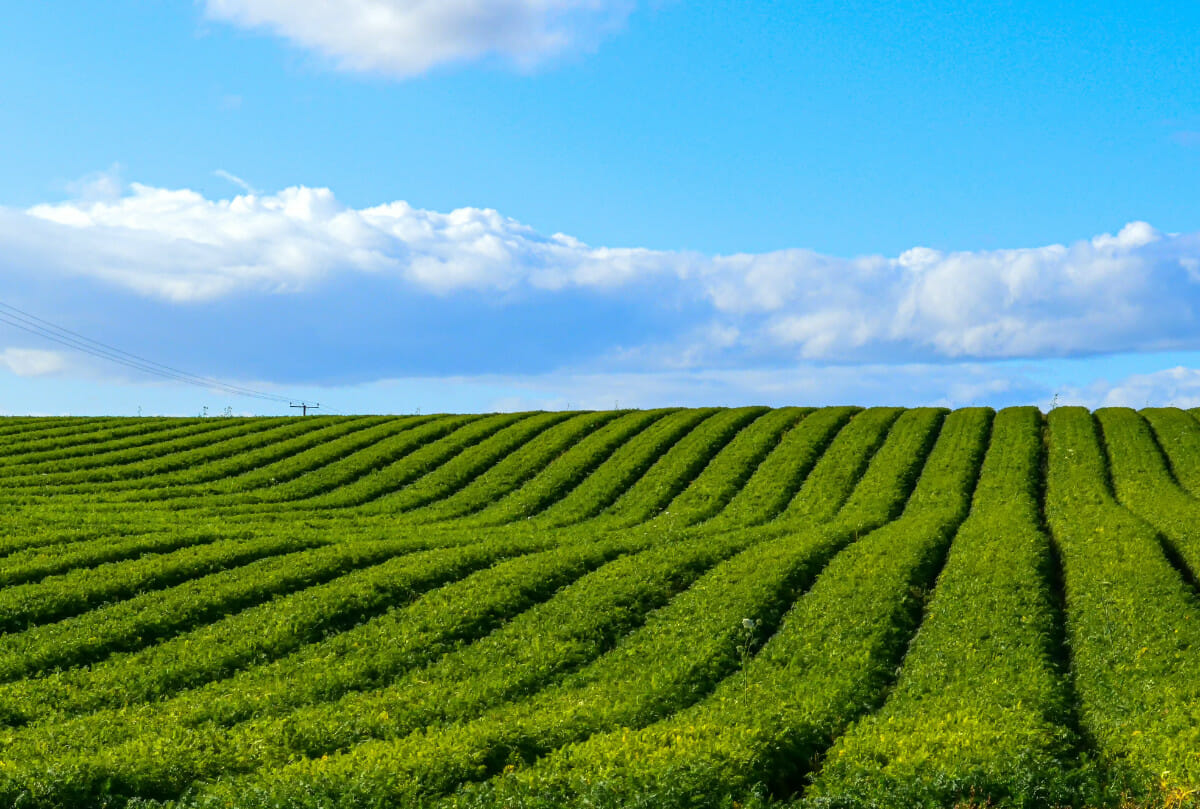 AbacusBio helped us identify the essentials + cut through the complexity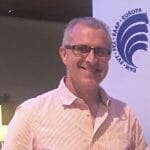 "There is a significant responsibility in supporting the Texel breed's development, a task that has been made simpler by engaging experts. Our relationship with AbacusBio has helped us identify the essentials and interpret the complexity. Their consultancy has energized employees, provided focus to our mission, and helped us understand how to achieve that mission, in the context of genetic improvement and knowledge transfer."
John Yates
CEO British Texel Society
More acres, more cattle? Agribusiness puzzles are rarely that easy to solve
Inputs, policy, the climate, consumer preferences — everything about your work is changing. You need to be responsive to mother nature. Responsive to customers. Prepared for policy changes. And offer better produce than your competition.
Demand for specific seeds, breeds and products can spike wildly. For instance, when certain crops become suddenly popular — like hemp, which is being rediscovered as a 'billion-dollar crop'. Or when we become sensitive to the threat of climate change, putting a spotlight on the greenhouse gas emissions of livestock in the meat, wool, and dairy sectors.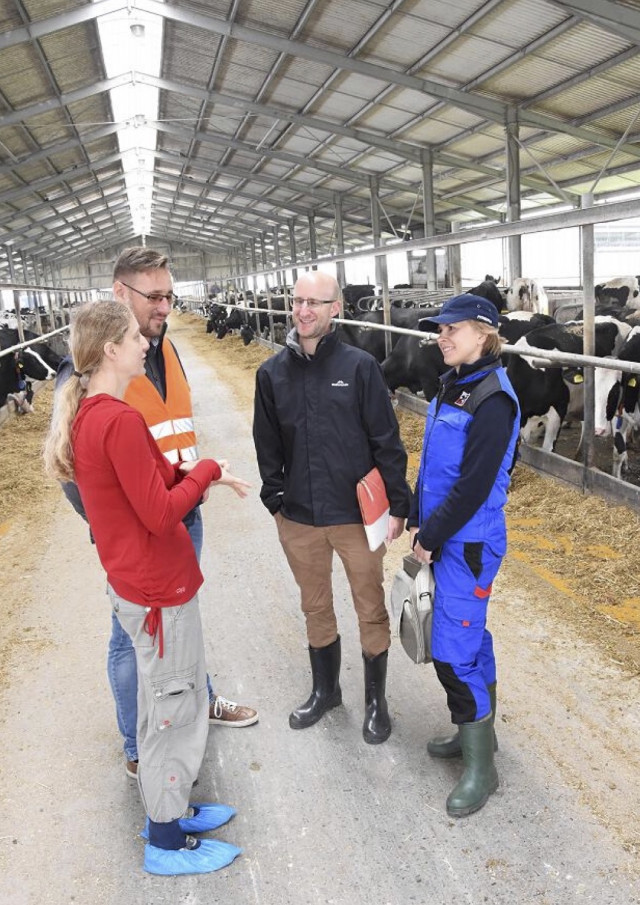 Dr Katarzyna Stachowicz and Dr Tim Byrne discussing dairy selection index options with project partners from the Centre for Genetics – Polish Federation of Cattle Breeders and Dairy Farmers
It's tough to plan with shifting goal posts. That's why industry leaders set their own.
Policymakers around the world are setting lower and lower emissions targets. You don't want to be one of the businesses playing catch-up. You want to lead the industry in sustainable food + fiber production.
With less nitrate leaching into groundwaters, less need for antibiotics, less methane and CO2 emitted and better business outcomes securing the livelihoods of farmers around the world.
So future generations can continue to enjoy the foods and fibers we love
Whether you're supporting farmers or operating an agricultural business, academic research paired with commercial expertise holds the promise of much-needed answers to your practical, everyday questions.
But science alone won't future-proof your business. You need techniques and tech that make economic sense. And people who've done it before. So you can trust that these ideas will work on the ground.
We separate the signal from the noise
Your investment into collecting business data has sown the seeds for confident decision making. With AbacusBio consulting, you're ready to harvest
CLOSE COLLABORATION WITH RECOGNIZED EXPERTS
Work directly with the people you'd hire – if they didn't already work at AbacusBio
You'll understand in detail how you can benefit from applying genetic, economic and technological innovations in your business. Because our team is steeped in science as well as real-world agribusiness experience. You don't have to learn a whole new language to understand the latest developments in the field.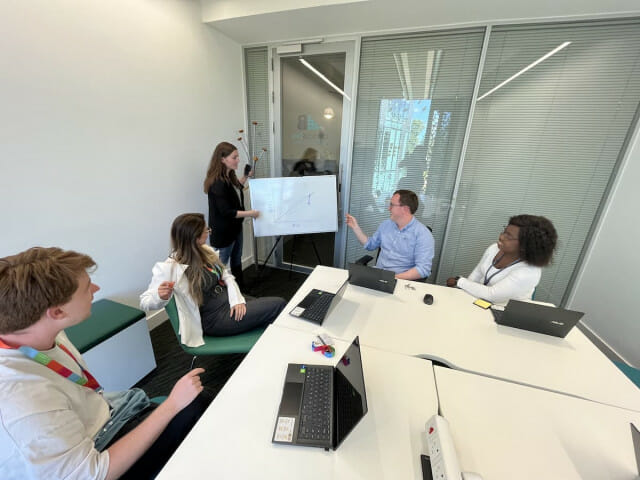 Green Milk Project
As part of a joint industry working group, we looked at genetic mitigation strategies for reducing greenhouse gas emissions from dairy cows. The working group involved organizations across New Zealand, such as the Ministry for Primary Industries, New Zealand Agricultural Greenhouse Gas Research Centre (NZAGRC), DairyNZ, AgResearch, Pastoral Greenhouse Gas Research Consortium (PGGRC), Livestock Improvement Corporation (LIC), and CRV Ambreed.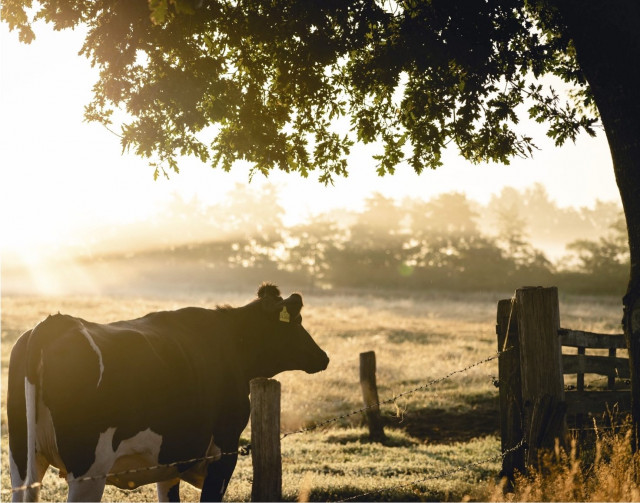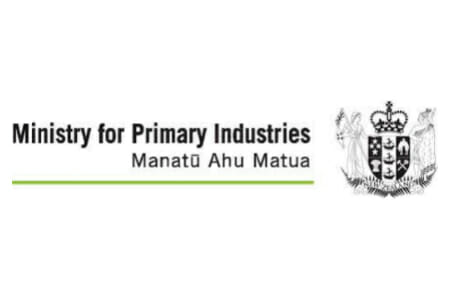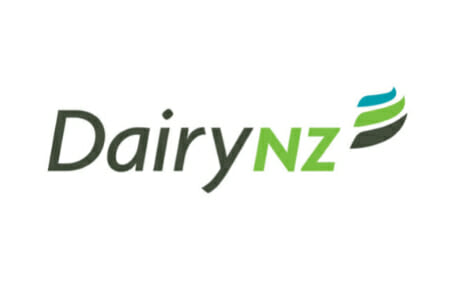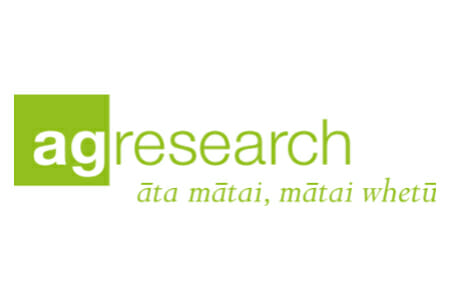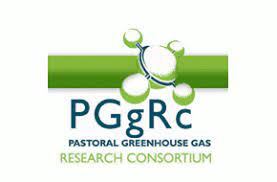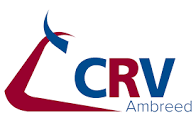 How we chart your path into the future
With our Strategy + Production + Value Chain Consulting, you get the scientific perspective you need. So you can make sense of the data you collect.
Client story
Developing omega-3 rich lamb with high-end health benefits
Our experiments and data analyses identified market opportunities and provided evidence to support branding. We then worked to increase the omega-3 concentration in lamb meat targeted at the high-end restaurant trade and health-conscious consumers. Alliance Group and Headwaters received the scientific, statistical, and farm modeling expertise to design commercially relevant experiments and define the animal management criteria. The result was a consistently high-quality and novel product.
Client story
Developing the Texel breed
British Texel Sheep Society (BTSS) and AbacusBio have been working together for years. A breeder survey that formed part of this close collaboration identified a desire for educating both pedigree and commercial farmers on the importance of performance recording, EBVs, and selection indexes.
As a result of our consultancy, BTSS has been able to better communicate and promote the benefits of genetic improvement best practices in sheep breeding whilst increasing awareness of the UK Texel Sheep breed's economic benefits to the wider industry.
Solved bottlenecks in our business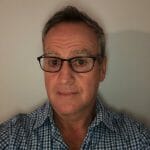 "AbacusBio are a company with a lot of expertise in a whole range of different areas. I really enjoy the scientific and mathematical aspects in the work they've done for us to develop a vendor selection index and an optimization software program. If you've got some bottlenecks or some problems in your business where you think perhaps science, data, or software can solve that — AbacusBio can help."
Ramon Williams
Grainfed Operations Analyst, JBS Foods Australia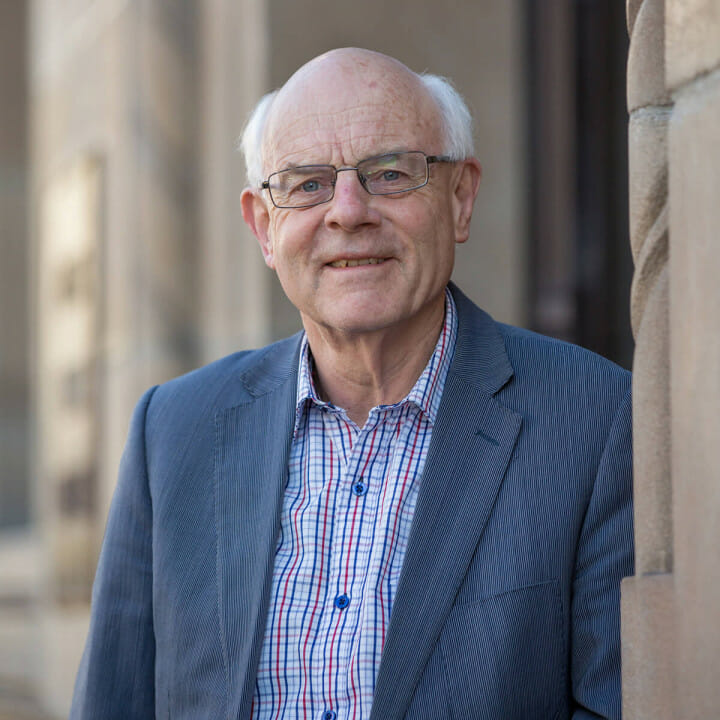 Peter Fennessy PhD
Dunedin, New Zealand
As one of the original founders of AbacusBio, Peter has been recognized as Officer of the New Zealand Order of Merit for his contributions to agricultural science and business.
Peter is constantly curious, which may explain why he is known as the mad professor of the AbacusBio team. He loves digging into a problem and is a huge proponent of educating and developing the wider agricultural sector. But he also looks at the world with a glint in his entrepreneur's eye. The real world is Peter's favorite lab, as he enjoys the practical and commercial constraints of his work.
Peter has a strong strategic bent, which he applies to areas like agri-business investment, the valuation of new technologies, and the commercialization of agri-business ventures and bio-technology concepts.
Combining his scientific competence with his entrepreneurial spirit, he brings a sound approach to mitigating risk.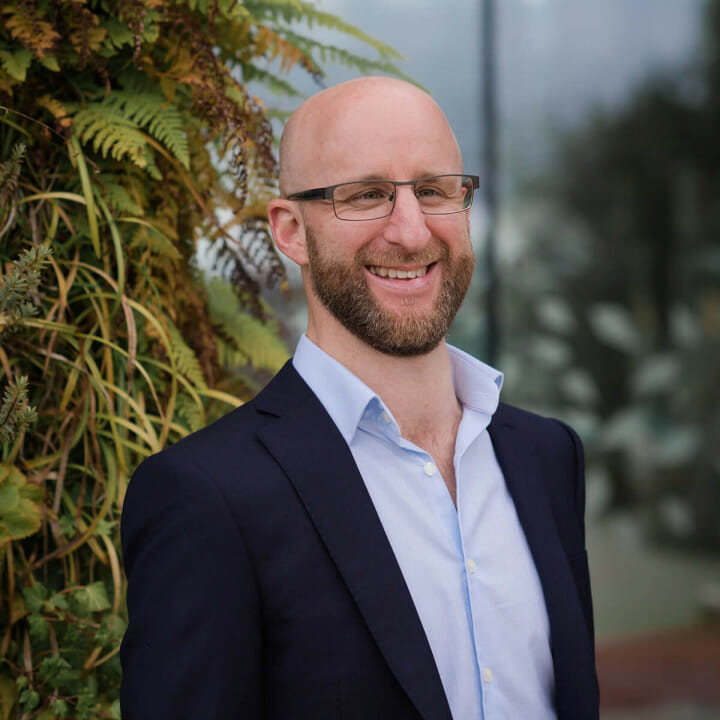 Tim Byrne PhD
Edinburgh, United Kingdom
Tim was the first-ever PhD researcher sponsored by AbacusBio and joined the team in 2007. Since then, he has gained over 15 years of experience as an applied scientist and consultant, launched our UK office and become the Managing Director of AbacusBio International.
His work mantra is simple: good scientists need to deliver impact, not just solutions. One way he seeks to make an impact is through the economic evaluation of technologies in the red meat and dairy supply chains, especially in data/information programs and genetic improvement technologies in farmed livestock.
A broad thinker and in-depth leader, Tim can help you identify investment and technology opportunities and successfully integrate them to help businesses thrive.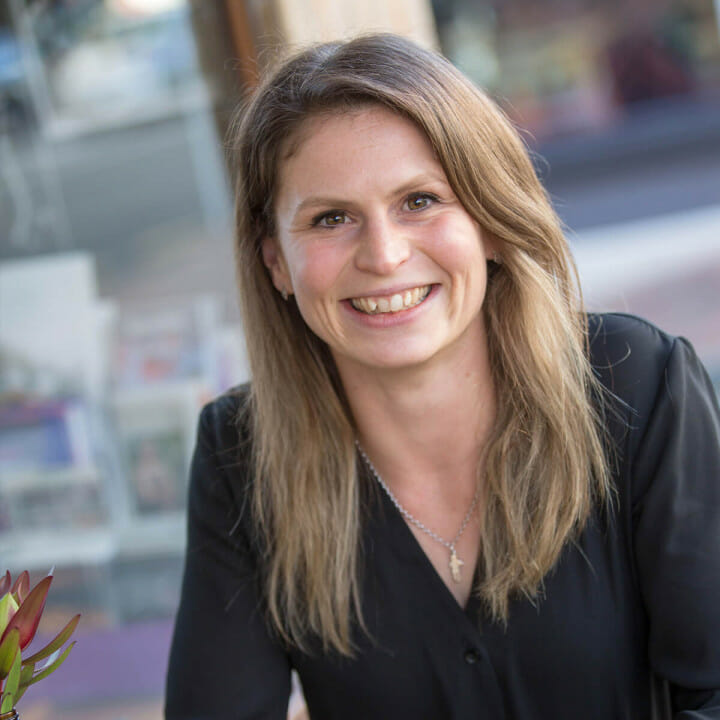 Fiona Hely BAppSc (Hons)
Dunedin, New Zealand
Fiona joined AbacusBio as an intern in 2007 with a focus on mate allocation optimisation in our AniMate software. She became a partner in 2017 and joined our board of directors in 2022.
Fiona is a brilliant problem solver who loves applying her mathematical modelling skills in a practical context. She specializes in the design and simulation of breeding programs and optimization, bringing you her deep background in data analysis and inference.
A former champion sprinter for New Zealand, she's a quick logical thinker and tenacious problem solver with a good listening ear. She enjoys the variety of consulting work at AbacusBio and is dedicated to getting to know you and your business or industry.
Fiona takes pride in being part of the STEM community and regularly takes the opportunity to continually develop, particularly in writing and developing code for scientific analyses in Python and R.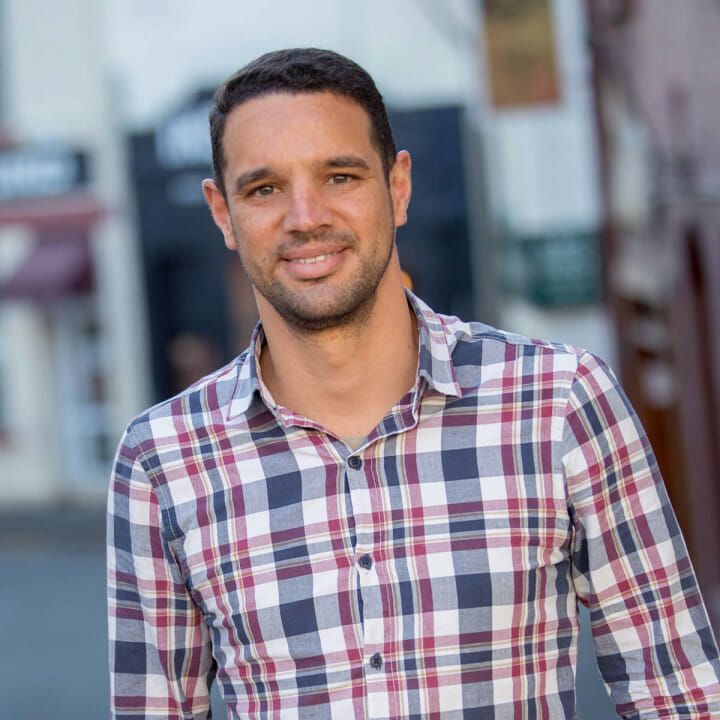 Bruno Santos PhD
Dunedin, New Zealand
Joining AbacusBio in 2012 after ten years of running a technical advisory service in the Brazilian sheep industry, Bruno is now helping to grow the AbacusBio International profile and client network as a partner.
In 2018, he was awarded a PhD from the University of New England. His thesis investigated the value of information from commercial livestock in genetic improvement programs. He also received the Chancellor's Doctoral Research Medal for his PhD, which recognizes his project's application and quality of work.
Bruno delivers his global understanding of the agricultural sector with customer focus and proactive collaboration. He employs his wide experience in the livestock production systems and environmental conditions of Latin America to champion the use of sophisticated breeding strategies for both animals and plants.
Your business case
is our business case
No matter the procurement processes in your organization, you can count on our support in creating the required documentation. In scoping out the project, we'll determine that sweet spot where you'll get the best value for your budget.

Everything's been on time and on budget
"We've always had a very good working relationship with AbacusBio. What they've done for us has been fantastic and I'd hate to imagine trying to do what we do now without the work that they have completed for us."
Ramon Williams
Grain-fed Operations Analyst, JBS Foods Australia
Because agribusinesses that will stand the test of time are built on a foundation of data
We've helped agricultural organizations assess the impact of their technology adoption.
We've engaged stakeholders and built genetic improvement solutions for reduced environmental impact in the dairy sector.
And we've supported ag businesses in
developing successful new products based on data science and market needs.
If you've ever looked at your agribusiness data and wondered how you can use it…
If you've ever wondered how you can use computation to take on everyday challenges…
If you're curious to experience first-hand how science and technology can help you produce more nutritious, healthy food…
… then we'd love to invite you to get in touch via our contact page for a quick introduction meeting so we can get to know your challenges.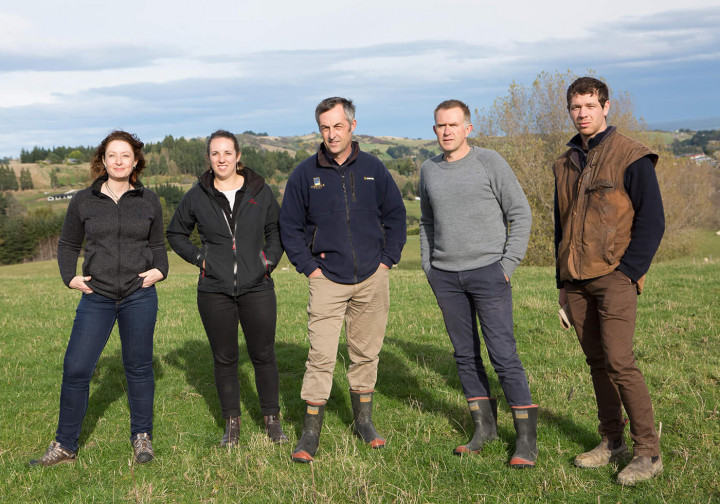 Based on your time zone, you'll get to speak with a team member who knows your industry inside and out.
They'll answer your questions and find out everything they need to know to put you in touch with the specialist who's the best fit for you.
So you can clarify the scope of a potential project with the right expert. And make sure your time and budget are well spent.
Incredibly fast turnaround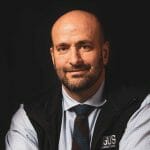 "I think in September, the Board of Directors approved the projects. In the following June, we basically launched new indexes. Which is incredible."
Steve Miller
Director of Genetic Research, American Angus Association (2016 -20200
Agribusiness excellence starts with asking the right questions
Here's a selection of great questions our clients have asked us in the past.
Trusted by ag leaders around the world