Client story
Developing omega-3 rich lamb with high-end health benefits
Our experiments and data analyses identified market opportunities and provided evidence to support branding. We then worked to increase the omega-3 concentration in lamb meat targeted at the high-end restaurant trade and health-conscious consumers. Alliance Group and Headwaters received the scientific, statistical, and farm modeling expertise to design commercially relevant experiments and define the animal management criteria. The result was a consistently high-quality and novel product.
Client story
Developing the Texel breed
British Texel Sheep Society (BTSS) and AbacusBio have been working together for years. A breeder survey that formed part of this close collaboration identified a desire for educating both pedigree and commercial farmers on the importance of performance recording, EBVs, and selection indexes.
As a result of our consultancy, BTSS has been able to better communicate and promote the benefits of genetic improvement best practices in sheep breeding whilst increasing awareness of the UK Texel Sheep breed's economic benefits to the wider industry.
Solved bottlenecks in our business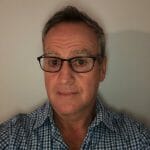 "AbacusBio are a company with a lot of expertise in a whole range of different areas. I really enjoy the scientific and mathematical aspects in the work they've done for us to develop a vendor selection index and an optimization software program. If you've got some bottlenecks or some problems in your business where you think perhaps science, data, or software can solve that — AbacusBio can help."
Ramon Williams
Grainfed Operations Analyst, JBS Foods Australia